High Crude Purity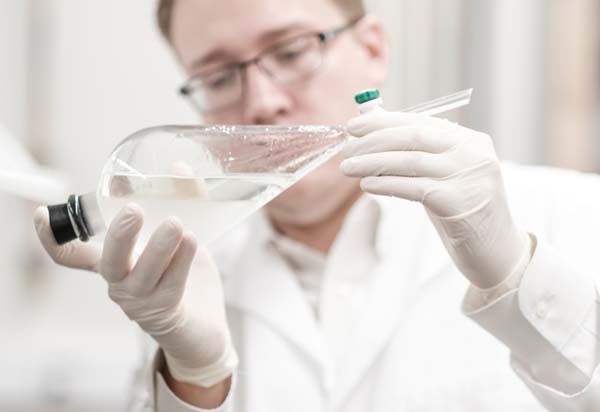 As a result of highly efficient coupling reactions, which largely avoid deletion sequences, our technology delivers peptides with high crude purity. High crude purity not only increases product yield, it also decreases the number of chromatographic steps in a peptide purification protocol.
In some cases, GAP Peptide Synthesis (GAP-PS) can avoid chromatography entirely. Chromatography can be a bottleneck in traditional peptide synthesis; but GAP-PS results in a reduction of production steps – yielding improvements in cost containment and in turnaround time.
Our research protocol insures quality testing is completed after each step during peptide purification. Our lab location provides access to powerful analytical tools which includes 5 high-field NMR spectrometers and multiple options for uHPLC and HRMS analysis.
As the final step to further guarantee the delivery of quality research service and trustworthy, reliable peptides, we provide customers with a detailed Certificate of Analysis (CoA) which includes MALDI-TOF and/or ESI HRMS to confirm identity.