Group Assisted Purification Peptide Synthesis (GAP-PS)
A better way to manufacture peptides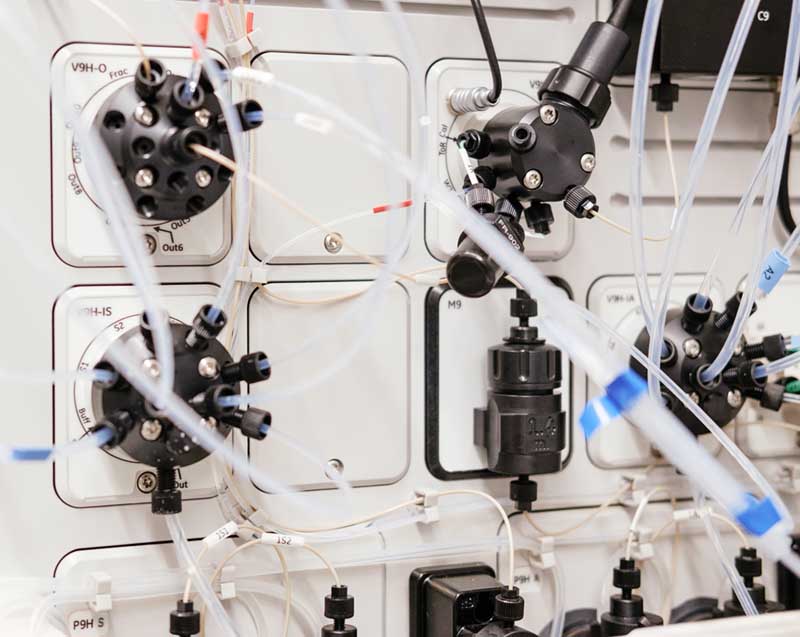 Contract Research and IP Transfer
Our contract research services deliver the evidence that Group Assisted Purification Peptide Synthesis (GAP-PS) results in lower overall costs compared to traditional synthesis methods.
We partner and collaborate with a variety of companies. If you are a pharmaceutical or cosmetic company looking to scale up your manufacturing process, we offer contract research services to optimize a GAP-PS process for your target. We then facilitate IP transfer with one of our CMO partner's or our client's preferred CMO.
We have successfully synthesized peptides utilized in both the pharma and cosmetic industries. We offer flexible IP transfer options to enable clients to produce their targets with greater efficiency and economy on a domestic or international scale.
Our current patent portfolio comprises 6 patent families including over 14 patent applications, covering key countries, including the U.S., EPO, Canada, China, Israel, India, Japan, Korea, Hong Kong, and Mexico.
Visit our Services page or Contact us to learn more.