High purity peptides made faster, better, and more economically than ever before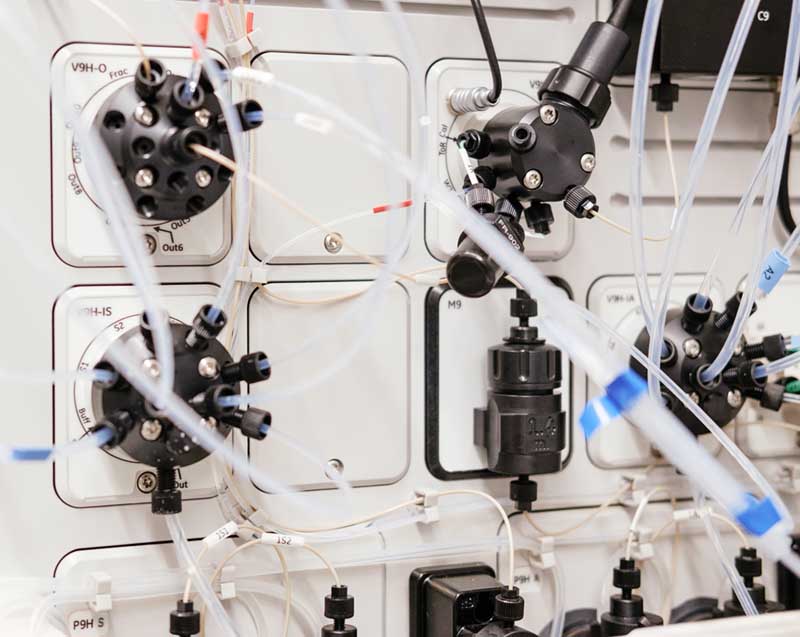 Contract Research and IP Transfer
Our contract research services deliver the evidence to show that Group Assisted Purification peptide synthesis (GAP-PS) results in lower overall costs compared to traditional synthesis methods.
GAP-PS is intensely practical:  it greatly reduces the amount of raw materials and solvents consumed, which lowers reactor size and minimizes waste streams. Using solution-phase, Fmoc/tBu synthesis methods popular in SPPS, our method yields substantial economic improvements while simultaneously maintaining high crude purity and impurity profiles similar to SPPS processes. Our high-speed automation coupled with synthesis efficiencies enables contract research that is affordable, responsive and adaptable to our client's needs.
We have successfully synthesized peptides utilized in both the pharma and cosmetic industries. We offer flexible IP transfer options to enable clients to produce their targets with greater efficiency and economy on a domestic or international scale.
Contact us to learn more.