Group Assisted Purification Peptide Synthesis (GAP-PS)
A better way to manufacture peptides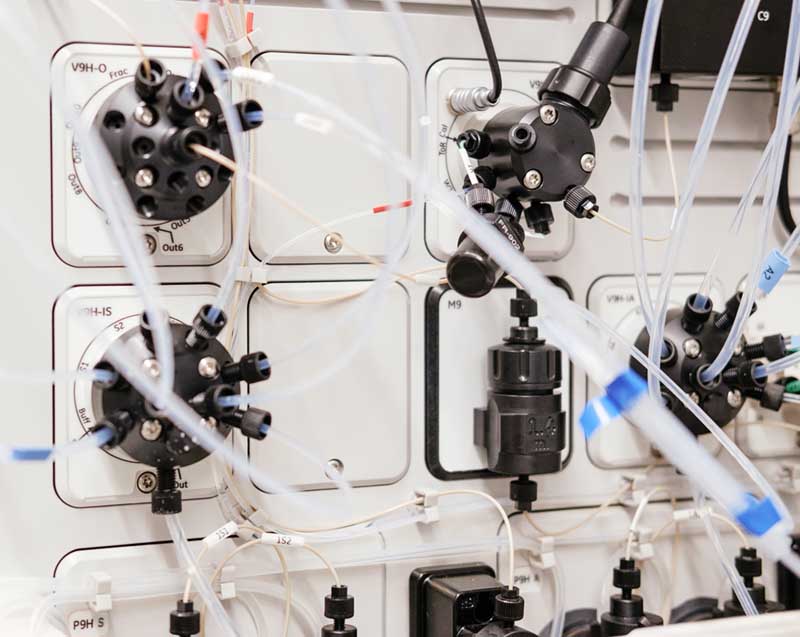 Contract Research & Process Development
Our contract research services have delivered the evidence that Group Assisted Purification Peptide Synthesis (GAP-PS) results in lower overall costs compared to traditional synthesis methods.
We have collaborated with a variety of companies across a variety of application areas.  We have delivered contract research services to optimize a GAP-PS process for a variety of peptides and;  if you are a pharmaceutical or cosmetic company looking to scale up your peptide manufacturing process, you may want to consider utilizing GAP-PS to achieve economical, greener, large scale peptide production.
We have successfully synthesized peptides which are utilized in both the pharma and cosmetic industries. GAP-PS technology has enabled clients to produce their targets with greater efficiency and economy on a domestic and international scale.
Our current patent portfolio comprises 7 patent families including dozens of patent applications, covering key countries, including the U.S., EPO, Canada, China, Israel, India, Japan, Korea, Hong Kong, and Mexico.